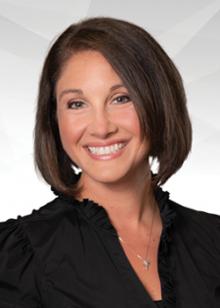 Danielle is currently a physical therapy assistant (PTA) at our Murrells Inlet clinic. She was born and raised here in Myrtle Beach, South Carolina. She graduated from Catawba College in 2006 with a Bachelor of Science degree in athletic training. She returned to her alma mater, Socastee High School, where she was the Assistant Athletic Trainer from 2006 to 2011.
In her time working there, she taught the Sports Medicine class and worked in the PMD special needs class. She then proceeded to further her education as a PTA and graduated from Horry Georgetown Technical College in 2010. After graduating with her PTA degree, she has worked in a variety of different settings and has resided working in sports medicine/outpatient orthopedic offices since 2012.
Danielle has attended many continuing education classes in the past 8 years to improve her skills as a PTA and is Graston certified.
Danielle loves kayaking, going to the beach, traveling, and being a dog mom to her Rotti mix Roxy.
Training

Education & Training

Bachelor of Science in Athletic Training: Catawba College, Salisbury, NC
Physical Therapy Assistant: Horry Georgetown Technical College, Conway, SC