Hear what our interns have to say about their experience!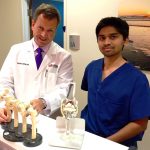 Mayank Patel, a rising sophomore at Clemson University, majoring in genetics with a focus in pre-medicine, is in his second year interning under Dr. Michael Bohan and Mason Hicks, P.A.-C.
"By the end of this summer, I stand to accumulate a total of 600 internship hours," says Patel.
"Those hours include surgery observation, clinical rotation observation, medical scribe duties, and writing entries for national orthopedic databases."
Mayank has known for years that he wanted to be an orthopedic surgeon. He states, "Working under Dr. Bohan and Mason has only further established this mindset. I enjoy the opportunity to work with patients and love the idea of being able to make solid, meaningful impacts on people's lives. I have been beyond impressed. The facilities are amazing and the physicians are all top-notch and are more than willing to answer any questions that I may have."
---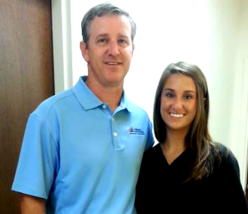 Madison Walton, Murrells Inlet resident and senior at Clemson University, completed an internship over the summer. Walton worked closely with Christopher T. Crosby, D.P.M., getting hands-on experience in the specialty of foot and ankle injuries and disorders.
"I'm still not 100% sure what field I want to pursue," stated Madison, "so working with Dr. Crosby was a good way to explore different specialties. Overall, I had a wonderful learning experience, and I look forward to rotating with the doctors there in the future."
Walton graduated from Clemson University in December 2015 with a B.S. in Health Sciences with plans to attend nursing school to obtain her B.S.N. and then graduate school to study to be a nurse practitioner.
---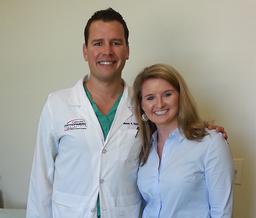 Amelia Malone, a senior at Coastal Carolina University and former high-level gymnast, completed an internship. Malone worked closely with Mason Hicks, P.A.-C., and Dr. Michael Bohan. Her future plan is to attend the Medical University of South Carolina to become a physician assistant.
"My internship experience has been nothing but amazing," stated Amelia. "Mason Hicks has gone above and beyond to help and teach me, and I cannot express my thanks enough. I have learned so much from watching Mason communicate with staff and patients. I also had a wonderful experience observing Dr. Bohan perform surgeries at the surgery center. It has been amazing and very eye-opening to see procedures and processes first-hand. I can honestly say that I have never been more confident about what I want to do with my life. This experience has enlightened me and motivated me. I am excited and eager to see what my future holds."
---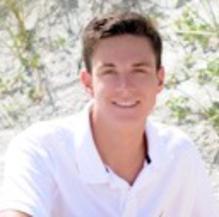 Andrew Moore, a sophomore at Clemson University and the USC School of Medicine in Greenville, is enrolled in the MedEx program, studying biomaterials engineering, an interdisciplinary field that studies how materials, such as artificial joints, interact with living organisms.
"I was pleasantly greeted by surgery center staff and proceeded to spend the majority of a week shadowing Dr. Mikol and Dr. Gheraibeh," stated Andrew. "I sincerely enjoyed interacting with patients throughout the week, observing how the two doctors approached their job, and getting to know the medical assistants, who were very great to work with. It was helpful to experience components of the profession while engaging with the doctors and listening to their opinions in order to form the most educated assessment of orthopedic medicine. This experience gave me invaluable insight into the field that I am so eager to enter, where I will be able to combine my passions for science, problem-solving, and people."