We are the Official Orthopedic Providers of Coastal Carolina University Athletics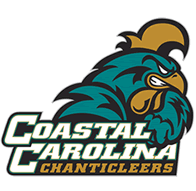 On November 29, 2011, Richard W. Ward, M.D., was honored by Coastal Carolina University for his dedication to the university and their athletic program. Now retired, Dr. Ward was a board-certified orthopedic surgeon who was fellowship-trained in sports medicine. Dr. Ward gave countless hours of his time to the athletes of Coastal Carolina University. He had a presence there since 1981 as the team physician for all sports. As the team physician, Dr. Ward covered home sporting events, held a weekly clinic for injured athletes, traveled to away games, and assisted in educating athletic training interns.

We Proudly Sponsor and Cover Sports Games for Our Local High Schools
We're part of this community, and we're passionate about meeting your orthopedic needs.
We are the official team doctors and sports medicine providers for a number of local teams and organizations.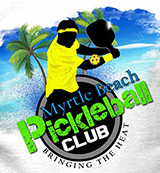 Myrtle Beach Pickleball Club
Experience the fastest growing sport in the USA! This game combines tennis and badminton for a game that is high on fun and fitness. This emerging sport is similar to tennis but with a smaller court space, and it is played with an oversized, ping-pong type paddle and a wiffle ball. Pickleball players are engaging in the sport five days a week along the Grand Strand!
---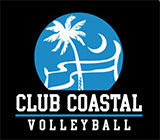 Club Coastal Volleyball
An official USA Volleyball club open to girls and boys of all abilities ages 7 to 18. CCVB provides club level volleyball to Pawleys Island, Georgetown, and the surrounding areas. The club is dedicated to providing players and athletes with the best possible coaching, training, and instruction with coaches that are USA Volleyball Certified.
---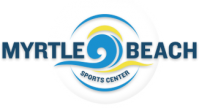 Myrtle Beach Sports Center
The Myrtle Beach Sports Center features 100,000 square feet of space for indoor sports, trade shows, and conventions.
---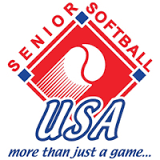 Myrtle Beach Senior Softball League
The Myrtle Beach Senior Softball League consists of players, ages 50 and up, that comprise morning pick-up teams and evening organized teams. The objective of the league is to provide participants the opportunity to play softball in an environment that facilitates enjoyment, fellowship, sportsmanship, friendship, mutual respect, and competitive balance. The evening teams play 18 scheduled games in the spring and fall.
---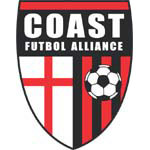 Coast Futbol Alliance
In 2006, this non-profit was formed to offer youth who desire to improve their soccer skills the opportunity to realize their full potential. Year-round training promotes good sportsmanship and provides the best instruction possible in skills, tactics, fitness, and character. A standard of conduct and ethics is founded on Christian truths. CFA never lets "cost to play" alienate "desire to play." A scholarship program is in place for economically disadvantaged youth throughout the region.
---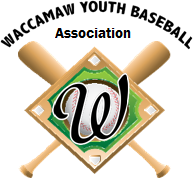 Waccamaw Youth Baseball Association
The Waccamaw Youth Baseball Association is a non-profit that supports recreational baseball and softball programs for boys and girls, ages 5 – 14, in Georgetown County, South Carolina. Volunteers organize registration, recruit coaches, schedule practices and games, schedule umpires, provide uniforms, and many other activities. In partnership with Georgetown County Parks, the organization depends on the support of local business sponsors and the community.
---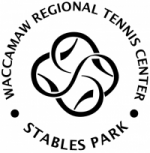 Waccamaw Regional Tennis Center
Opened in 2012 and managed by Georgetown County Parks and Recreation, the Waccamaw Regional Tennis Center offers 10 lighted courts, two clay and eight Laykold, and is open seven days a week. Adult and junior clinics for beginner to intermediate are offered, as well as seasonal camps for juniors with fun drills to introduce kids to tennis and sharpen their skills. Individuals, teams, and groups are welcome for low-cost play, with monthly and annual subscriptions available. Children 18 and under play for free.
---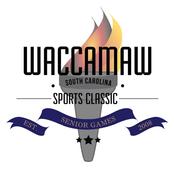 Waccamaw Sports Classic Senior Games
Since 2009, Coastal Carolina University students have provided guidance to senior athletes as part of this day-long event that includes friendly sporting competitions, educational sessions, and social events. Students lead such programs as track and field, corn hole, pickleball, and spin casting. The games are sanctioned by the South Carolina Senior Sports Classic and National Senior Games Association, whose mission is to promote physical fitness among the Tri-County region's senior population.
---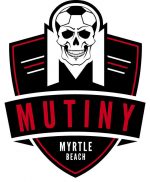 Myrtle Beach Mutiny
Started in 2010, Myrtle Beach Mutiny is part of Coast FA, a local non-profit youth soccer organization that has offered youth soccer programming to the Grand Strand area for many years, providing professional leadership, a built-in fan base, and a year-round presence. Myrtle Beach Mutiny's vision is to provide an exceptional Myrtle Beach entertainment option with its roster made up of top U.S. and international players. The team competes in the South Atlantic Division of the Premier Development League.
---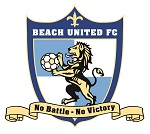 Beach United Football Club
Established in 2005, the Beach United Football Club offers youth soccer instruction and competition for boys and girls, ages 6 – 18. Progressive instruction is offered to develop skills and creative soccer actions which require patience and understanding. Players are expected to be committed, goal oriented, responsible, respectful, and hard working. BUFC is affiliated with the United States Youth Soccer through the South Carolina Youth Soccer Association.
---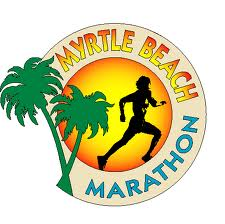 Myrtle Beach Marathon
The Myrtle Beach Marathon started as a way for runners to give back. Each marathon event supports charities, including the Leukemia and Lymphoma Society's South Carolina Chapter, the Coastal South Carolina Chapter of the American Red Cross, and Horry County Schools. The marathon contributes a portion of the registration fee to each supported charity, and each charity raises funds through direct contributions, events, and individuals who obtain financial support for participating in the marathon. The Myrtle Beach Marathon has helped organizations raise more than $3 million over the last 18 years.
---

St. James High School Athletic Booster Club
The Shark Club is a non-profit organization run by dedicated Shark fans and parents who volunteer their time to raise funds from the community in order to support, grow, and improve Shark athletics. The club works with St. James High School, the coaches, and their players to make participation in athletics possible for all students.
---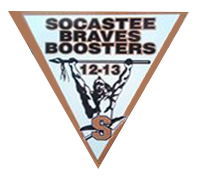 Socastee High School Braves Athletics Booster Club
Their mission is to cover all Socastee High School sports and provide the community with updated information, including updates on games, meets, athletes, locations, commentaries, and photos.
---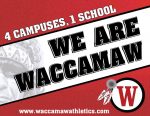 Waccamaw High School Athletic Booster Club
The Waccamaw High School Athletic Booster Club provides financial and volunteer service support to its athletes and coaches to upgrade and maintain first-rate sporting facilities and to promote student health and a healthy competitive spirit. The Waccamaw High School Athletic Booster Club financially supports over 30 athletic team sports and extracurricular activities in which over 400 student athletes compete. Waccamaw High School students benefit greatly from the positive attributes of being on a team and from the mentoring and leadership that coaches provide.
---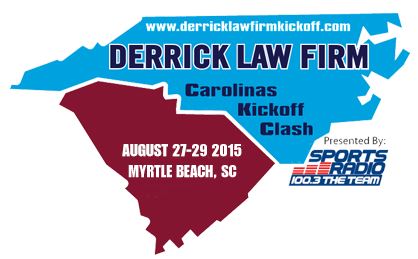 Derrick Law Firm Carolina Kickoff Clash
Since 2012, the annual Derrick Law Firm Carolinas Kickoff Clash showcases South Carolina and North Carolina football teams. Held at Doug Shaw Memorial Stadium in Myrtle Beach in late August, the tournament offers a total of five football games spanning over three days of play.
---