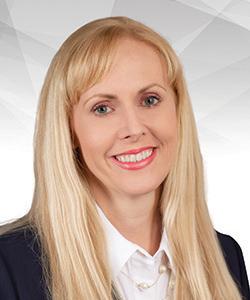 Erin E. Watson, M.D.
Specialties:
Back, Neck, Pain Management, Physical Medicine & Rehabilitation, Spine
Dr. Erin Watson has been practicing in the community since 2007. She received her bachelor of science degree with a double major in nutritional science and zoology from the University of Florida in Gainesville, Florida.
She then went on to obtain her medical degree from The Brody School of Medicine at East Carolina University in Greenville, North Carolina, where she also completed an internship. Dr. Watson completed a residency in physical medicine and rehabilitation at the University Health Systems of Eastern Carolina, where she was the chief resident.
When not seeing patients in clinic, Dr. Watson likes to spend time with her husband and three children. Together, they enjoy biking, boating, fishing, and sports activities. She also enjoys traveling and a good movie.
At our Conway office, Dr. Watson sees pain management and physical medicine and rehabilitation patients as well as those in need of nonsurgical back and neck care.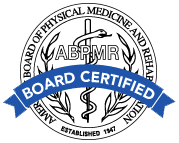 Credentials

Education & Training

Bachelor of Science in Zoology and Bachelor of Science in Nutritional Sciences: University of Florida, Gainesville, FL
Doctor of Medicine: East Carolina University Brody School of Medicine, Greenville, NC
Internship: East Carolina University, Greenville, NC
Physical Medicine and Rehabilitation Residency: East Carolina University Brody School of Medicine, Vidant Health, Greenville, NC

Certifications

American Board of Physical Medicine and Rehabilitation

Professional Associations

American Academy of Physical Medicine and Rehabilitation
American Medical Association
Association of Academic Physiatrists
Spine Intervention Society

Team Affiliations

Aynor High School
Carolina Forest High School
Coastal Carolina University
Conway High School

Medical Interests

Electrodiagnostics/EMGs
Facet Joint Syndrome
Hip Joint Injections with Fluoroscopy
Lumbar Epidural Injections
Lumbar Facet Joint Blocks
Lumbar Radiculopathy (Sciatica)
Lumbar Radiofrequency Neurotomy
Lumbar Selective Nerve Blocks
Lumbar Sympathetic Blocks
Lumbar Transforaminal Epidural Steroid Injection
Medial Branch Block
Nerve Conduction Study
Neurostimulation Therapy
Non-Fracture Joint Care/Orthopedics
Osteoporosis Care
Radio Frequency Ablation (RFA)
Sacroiliac Joint Steroid Injection
Trigger Point Injections
Locations

2376 Cypress Circle
Conway, SC 29526

Suite 300 – Orthopedics/Occupational & Hand Therapy
Patient Reviews

"Doctor Watson is a pleasure as always, it's nice to have a doctor who truly cares."

Patient Rating:
News
Videos