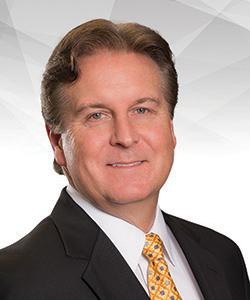 Kenneth J. Wenz, M.D.
Specialties:
Pain Management
Dr. Kenneth Wenz is a board-certified physician who has practiced pain management care in the Myrtle Beach community since 1999. Before his medical education, Dr. Wenz earned two undergraduate degrees from Niagara University in Lewiston, New York, and a master's degree from The State University of New York at Buffalo in Buffalo, New York. In Buffalo, he earned his medical degree at the University at Buffalo Jacobs School of Medicine and Biomedical Sciences, where he also finished his medical internship. Dr. Wenz completed his training in South Carolina through an anesthesiology residency at the University of South Carolina School of Medicine in Columbia.
As a pain management physician, it is always Dr. Wenz's goal to decrease the intensity of a patient's pain and improve or maintain daily function. He approaches treatment individually, using multiple evidence-based methods in combination, including injections, non-opioid medications, physical therapy, home-based exercise, and more.
Dr. Wenz is available to see pain management patients in Myrtle Beach at our Carolina Forest Pain office.
Credentials

Education & Training

Bachelor of Science and Bachelor of Arts: Niagara University, Lewiston, NY
Master of Science: The State University of New York at Buffalo, Buffalo, NY
Doctor of Medicine: University at Buffalo Jacobs School of Medicine and Biomedical Sciences, Buffalo, NY
Medical Internship: University at Buffalo Jacobs School of Medicine and Biomedical Sciences, Buffalo, NY
Anesthesiology Residency: University of South Carolina School of Medicine, Columbia, SC

Certification

The American Board of Anesthesiology

Professional Associations

American Society of Interventional Pain Physicians

Medical Interests

Caudal Epidural Injections
Cervical, Thoracic, and Lumbar Translaminar Epidural Injections
Cervical, Thoracic, and Lumbar Facet Injections
Fluoroscopic-Guided Injection Techniques
Hip, Knee, and Shoulder Injections
Medial Branch Blocks
Myofascial Injections (Trigger Point Injections)
Occipital Nerve Blocks
Sacrococcygeal Joint Injections
Sacroiliac Joint Injections
Selective Nerve Root Blocks
Transforaminal Lumbar Epidural Injections
Trochanteric Bursa Injections (Hip Bursa)
Locations

210 Village Center Boulevard
Myrtle Beach, SC 29579

Suites 100 & 200 – Physical Therapy
Suite 120 – MRI
Suite 150 – Pain Management
Suite 200 – Orthopedics

Orthopedics, MRI & Pain Management Phone:

(843) 353-3460

Physical Therapy Phone:

(843) 712-7023

Orthopedics, MRI & Physical Therapy Fax:

(843) 236-3005

Pain Management Fax:

(843) 903-9032
Patient Reviews

"I was provided excellent service, from entering the office to check-in, consultation, setting up, and the actual procedure. Tammy and Josie were very professional and helpful. Dr. Wenz is an excellent physician who handled my procedure without pain or issues and explained the entire process to me while medicating. Thank you."

Patient Rating: