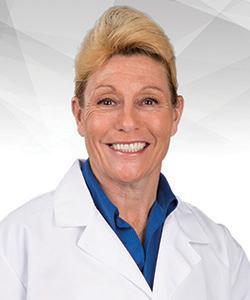 Kimberly A. Purgavie, D.O.
Specialties:
Back, Neck, Physical Medicine & Rehabilitation, Spine
Dr. Kimberly Purgavie has practiced in the Myrtle Beach community since 2010. She received her bachelor of science in biochemistry from Stockton University in Galloway, New Jersey, followed by earning her medical degree at Rowan University School of Osteopathic Medicine in Stratford, New Jersey. Dr. Purgavie completed a rotating internship at Jefferson Health's Jefferson Frankford Hospital in Philadelphia, Pennsylvania, and underwent residency training in physical medicine and rehabilitation at the JFK Johnson Rehabilitation Institute in Edison, New Jersey.
As a physiatrist, or physical medicine and rehabilitation specialist, Dr. Purgavie's primary goal is to restore function and treat those with disorders of the nerves, muscles, and bones. She provides the highest level of nonsurgical diagnostics and care for pain and musculoskeletal disorders and offers injections for peripheral joints and trigger points, including injections guided by fluoroscopy and ultrasound.
Dr. Purgavie is certified by the American Board of Physical Medicine and Rehabilitation, the American Board of Independent Medical Examiners, and the American Osteopathic Board of Physical Medicine and Rehabilitation. She serves as the medical director of inpatient rehabilitation at Grand Strand Medical Center.
Dr. Purgavie is available to see physical medicine and rehabilitation patients as well as those in need of nonsurgical back, neck, and spine care in Myrtle Beach at our Carolina Forest office.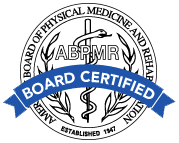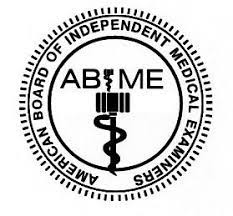 Credentials

Education & Training

Bachelor of Science in Biochemistry: Stockton University, Galloway, NJ
Doctor of Osteopathic Medicine: Rowan University School of Osteopathic Medicine, Stratford, NJ
Rotating Internship: Jefferson Health, Jefferson Frankford Hospital, Philadelphia, PA
Physical Medicine and Rehabilitation Residency: JFK Johnson Rehabilitation Institute, Edison, NJ

Certification

American Board of Independent Medical Examiners
American Board of Physical Medicine and Rehabilitation
American Osteopathic Board of Physical Medicine and Rehabilitation

Professional Associations

American Academy of Physical Medicine and Rehabilitation
American Osteopathic Association
American Osteopathic College of Physical Medicine and Rehabilitation

Hospital/Surgery Center Affiliations

Grand Strand Medical Center

Medical Interests

Electrodiagnostics (NCS/EMG)
Joint Injections
Spinal Monitoring
Trigger Point Injections
Ultrasound
Locations

210 Village Center Boulevard
Myrtle Beach, SC 29579

Suites 100 & 200 – Physical Therapy
Suite 120 – MRI
Suite 150 – Pain Management
Suite 200 – Orthopedics

Orthopedics, MRI & Pain Management Phone:

(843) 353-3460

Physical Therapy Phone:

(843) 712-7023

Orthopedics, MRI & Physical Therapy Fax:

(843) 236-3005

Pain Management Fax:

(843) 903-9032
Patient Reviews

"The front desk staff was very professional as was the nurse. Dr. Purgavie is a very kind and knowledgeable physician, and I highly recommend her!"

Patient Rating: