David B. Lee, A.T.C., P.A.-C.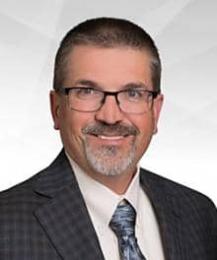 David Lee is a certified athletic trainer and physician assistant. He completed his undergraduate studies at the University of West Georgia in Carrollton, Georgia, and he completed his first graduate degree at Delta State University in Cleveland, Mississippi. He went on to graduate from the physician assistant studies program at Drexel University in Philadelphia, Pennsylvania.
David is certified by the National Athletic Trainers' Association Board of Certification and the National Commission on Certification of Physician Assistants and works closely with our doctors to provide patients with the fastest, safest, and highest quality care possible.
David is actively involved in the medical community and is a member of the American Academy of Physician Assistants, Physician Assistants in Orthopaedic Surgery, South Carolina Academy of Physician Assistants, and South Carolina Athletic Trainers' Association.
Training

Education & Training

Bachelor of Science in Mathematics & Computer Science: University of West Georgia, Carrollton, GA
Master of Education in Mathematics: Delta State University, Cleveland, MS
Master of Health Science in Physician Assistant Studies: Drexel University, Philadelphia, PA

Certification

National Athletic Trainers' Association Board of Certification
National Commission on Certification of Physician Assistants

Professional Associations

American Academy of Physician Assistants
Physician Assistants in Orthopaedic Surgery
South Carolina Academy of Physician Assistants
South Carolina Athletic Trainers' Association

Hospital/Surgery Center Affiliations

Carolina Bone & Joint Surgery Center
Grand Strand Medical Center
McLeod Seacoast Hospital
Reviews

"David Lee was very thorough and explained all the options and the path forward."

Patient Rating: