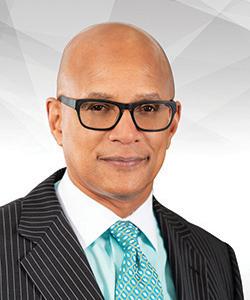 Stephen Q. Parker, M.D.
Specialties:
Back, Neck, Pain Management, Physical Medicine & Rehabilitation, Spine
Fellowship
Dr. Stephen Parker is an interventional pain management doctor who has been practicing in the Myrtle Beach area since 2011. He graduated from Howard University in Washington, D.C., with a bachelor of science degree in molecular biology. He earned his medical doctorate at the Medical University of South Carolina in Charleston, South Carolina, before completing an internal medicine internship and physical medicine and rehabilitation residency at the University of Pittsburgh School of Medicine in Pittsburgh, Pennsylvania. Dr. Parker later underwent a pain management fellowship at Non-Surgical Orthopaedics, P.C., in Marietta, Georgia.
In his practice, Dr. Parker is dedicated to helping his patients regain the ability to enjoy recreational and vocational pursuits with reduced pain or complete pain elimination. He has experience in both inpatient and outpatient rehabilitation, having served as a medical director for over 14 years. Dr. Parker has also been involved in the development of telemedicine technology and is a co-founder of MDLIVE based in South Florida.
Dr. Parker and his wife, Camilla, reside on Pawleys Island with their two children. He is active in his church and South Carolina Amateur Athletic Union (AAU) basketball. He also enjoys golf, exercising, playing bass guitar and drums, and all types of music.
Dr. Parker sees patients in need of pain management and physical medicine and rehabilitation as well as nonsurgical back, neck, and spine care at our Murrells Inlet office.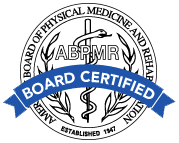 Credentials

Education & Training

Bachelor of Science in Molecular Biology: Howard University, Washington, D.C.
Doctor of Medicine: Medical University of South Carolina, Charleston, SC
Internal Medicine Internship: University of Pittsburgh School of Medicine, Pittsburgh, PA
Physical Medicine and Rehabilitation Residency: University of Pittsburgh School of Medicine, Pittsburgh, PA
Pain Management Fellowship: Non-Surgical Orthopaedics, P.C., Marietta, GA

Certification

American Board of Physical Medicine and Rehabilitation

Professional Associations

American Academy of Physical Medicine and Rehabilitation, Fellow
American Pain Society
American Telemedicine Association
International Pain Society
North American Spine Society
Palmetto Medical Dental Pharmaceutical Association
Pennsylvania Medical Society
South Carolina Medical Association
South Carolina Orthopaedic Association
South Carolina Spine Association
Spine Intervention Society
The Pain Society of the Carolinas

Hospital/Surgery Center Affiliations

Carolina Coast Surgery Center

Medical Interests

Epidural Steroid Injections
Facet Blocks
General Musculoskeletal Medicine
Joint and Hip Injections Under Fluoroscopy
Kyphoplasty
Neck and Back Pain
Nerve Studies
Radiofrequency Ablation
Spinal Cord Stimulator Trials
Worker Injuries
Locations

3545 Frontage Road
Murrells Inlet, SC 29576

Suite 200 – Orthopedics
Suite 250 – Physical Therapy
MRI – Mobile unit located in back of building

Orthopedics & MRI Phone:

(843) 353-3460

Physical Therapy Phone:

(854) 854-8551
Patient Reviews

"Dr. Parker always takes the time to answer my questions."

Patient Rating:
Videos