Liz Fusaro, M.S., O.T.R./L.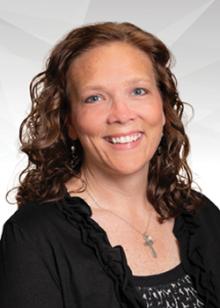 Liz graduated with a Bachelor of Arts degree in psychology from The University of Maryland, College Park and a Master of Science degree in Occupational Therapy from Sacred Heart University in 2005.
Over the years, Liz has worked with children, adults, and geriatrics in many different settings. She has found her passion to be in hand therapy and having the skills and abilities to help others regain function has fueled this passion. She has been advancing her knowledge and studies yearly since becoming an occupational therapist in order to best serve her patients.
Liz feels very fortunate to have grown along with the advancements and growth of the occupational therapy profession over the years. She is excited to join the team at OrthoSC and is looking forward to furthering that growth and skill development under the guidance and expertise of our four highly accomplished hand surgeons.
Liz has been married for 11 years and has 3 young children. They have planted roots in Myrtle Beach since 2009. She has a heart for foster/adoption and enjoys family time, taking walks, and spending time with her dog.
Training

Education & Training

Bachelor of Arts in Psychology: The University of Maryland, College Park, College Park, MD
Masters of Science in Occupational Therapy: Sacred Heart University, Fairfield, CT