Maureen Dodson, O.T.R./L., C.H.T.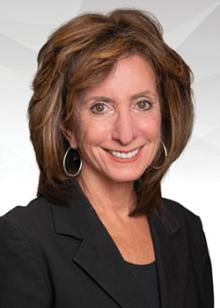 Maureen Dodson's education includes a Bachelor of Arts degree in sociology from The University of Rhode Island and a master's degree in occupational therapy from Texas Woman's University.
In 1988, her family relocated from Texas to the Myrtle Beach area. She began specializing in hand therapy in 1990 under the tutelage of Dr. J. Stuart Haskin, who at that time was the only hand surgeon in Horry County. In 2001, with his guidance, she was recognized by the Hand Therapy Certification Commission, obtaining her specialty certification.
Maureen began working with Conway Medical Center in 1993 on a contract basis. In 2009, she became a Conway Medical Center employee and was instrumental in the opening of their Hand Therapy Center, where she remained employed until 2017.
Maureen feels very fortunate to have been a part of the tremendous advances and growth of the hand therapy profession in the Myrtle Beach area. And now, employed by OrthoSC, she is anxious to further that growth and advance her skills with the guidance and expertise of four highly accomplished hand surgeons.
Training

Education & Training

Bachelor of Arts in Sociology: The University of Rhode Island, Kingston, RI
Master's Degree in Occupational Therapy: Texas Woman's University, Denton, TX

Certification

Hand Therapy Certification Commission