Athlete and Parent's Online Guide to Sports Medicine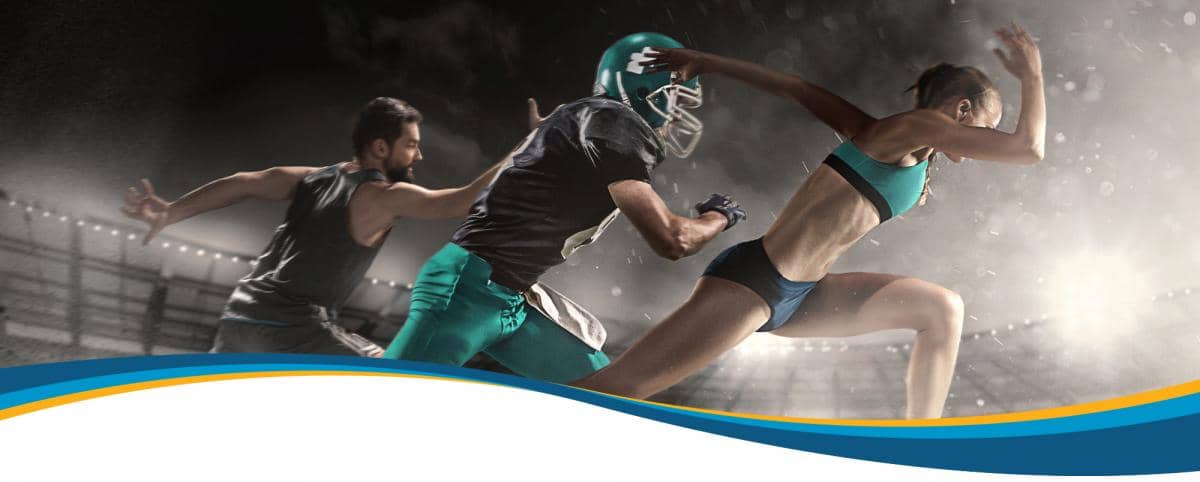 Our sports medicine doctors at OrthoSC offer complete medical care to active people of any age and skill. From the dedicated athlete to the weekend warrior, our goal is to help each individual regain an active lifestyle and compete in sports at the highest level possible. Our sports medicine doctors at our state-of-the-art facility care for all athletic injuries.
It is for this reason we have developed the Athlete and Parent's Online Guide to Sports Medicine. Here, we have an online guide to help parents and athletes learn about sports injury treatment, injury prevention tips, recommendations for improving athletic performance, and new procedures and programs offered at OrthoSC.
Working with athletes and their sports-related injuries and conditions, our sports medicine doctors integrate all aspects of specialized care by collectively combining their knowledge, experience, and expertise at OrthoSC.
Our specialty-trained sports medicine surgeons, Dr. Brian Blair, Dr. J. Clark Butler, Dr. Thomas Chambers, Dr. Nathaniel Evans, Dr. Edward Mikol, and Dr. Todd Tupis, and our primary care sports medicine specialist, Dr. Christopher Feathers, have dedicated their practice to the specialized field of sports medicine.
With their commitment to continued education through attending courses, lecturing, writing, and actively learning the newest procedures and techniques, they are the most highly skilled sports medicine doctors in the Grand Strand area.
Our surgical sports medicine specialists have extensive training in treating sports-related conditions using minimally invasive techniques and the most advanced surgical procedures.
Patient Consultation
Our sports medicine doctors at OrthoSC provide our patients access to consultation Monday through Friday. Prior to your consultation, new patients will be asked to complete forms, which include medical history as well as demographic and insurance information. This information, along with any current diagnostic imaging (X-ray, CT, MRI), will be utilized by your doctor to help in your diagnosis and treatment plan.
To schedule an appointment with one of our sports medicine doctors, please schedule an appointment online or call one of our locations in Conway, Murrells Inlet, Myrtle Beach – Carolina Forest, Myrtle Beach – Market Common, or North Myrtle Beach at (843) 353-3460.
OrthoSC is proud to be the Official Orthopedic Providers for Coastal Carolina University Athletics and support the following schools, organizations, and events:
Aynor High School
Conway High School
Green Sea Floyds High School
Loris High School
Myrtle Beach High School
North Myrtle Beach High School
Socastee High School
St. James High School
Waccamaw High School
Beach United Football Club
Club Coastal Volleyball
Coast Futbol Alliance
Derrick Law Firm Carolina Kickoff Clash
Myrtle Beach Marathon
Myrtle Beach Mutiny
Myrtle Beach Pickleball Club
Myrtle Beach Senior Softball League
Myrtle Beach Sports Center
Waccamaw Regional Tennis Center
Waccamaw Sports Classic Senior Games
Waccamaw Youth Baseball Association