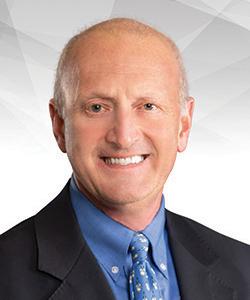 William L. Mills, M.D.
Specialties:
Back, Neck, Spine
Fellowship
Billy Mills, M.D., was born in a small South Carolina town and has lived in this great state all his life. He attended college at The Citadel, the military college of South Carolina, and obtained his medical degree and orthopedic surgery training from the University of South Carolina School of Medicine. He spent one year in San Antonio, Texas at the South Texas Spinal Clinic for a fellowship in spine surgery.
Dr. Mills married his medical school classmate, and they have been together for 35 years. They have a daughter who is a talented artist who attended Pratt Institute in Brooklyn, New York, and decided that she is a New Yorker. Their son also attended The Citadel and is in medical school at the University of South Carolina School of Medicine as a rising third-year student. He has served the people of South Carolina by providing orthopedic care for 35 years.
His passions outside of work include rescuing shelter dogs, particularly Pit bulls, which have stolen his heart with their unconditional love. Dogs have always been a part of his life as loyal companions. Dr. Mills also enjoys beekeeping and realizes their importance in our environment. He is a motorcycle enthusiast and enjoys riding with his biker buddies. Dr. Mills also enjoys kayaking and boating on our beautiful rivers and waterways. Exercise is a big part of his life and he enjoys running with his dogs. He has no plans of retirement and looks forward to 10 to 15 more years of serving his patients.
Dr. Mills is certified by the American Board of Orthopaedic Surgery and is available to see back, neck, and spine patients at our Conway office.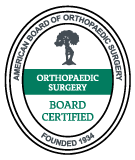 Credentials

Education & Training

Bachelor of Science in Biology: The Citadel, Charleston, SC
Doctor of Medicine: University of South Carolina School of Medicine, Columbia, SC
Orthopedic Residency: University of South Carolina School of Medicine, Columbia, SC
Spinal Surgery Fellowship: South Texas Spinal Clinic, San Antonio, TX

Certification

American Board of Orthopaedic Surgery

Professional Associations

American Academy of Orthopaedic Surgeons

Team Affiliations

Aynor High School
Carolina Forest High School
Coastal Carolina University
Conway High School

Hospital/Surgery Center Affiliations

Carolina Bone & Joint Surgery Center
Conway Medical Center

Medical Interests

Cervical and Lumbar Fusion
Discography
Facet Joint Injections
ILIF: Interlaminar Lumbar Instrumented Fusion
Kyphoplasty
Lumbar Decompression
Lumbar Epidural Steroid Injection
Minimally Invasive Surgery
PLIF: Posterior Lumbar Interbody Fusion
Spinal Cord Stimulator (Boston Scientific)
Spinal Cord Stimulator (Medtronic)
TLIF: Transforaminal Lumbar Interbody Fusion
Vertebroplasty
XLIF: Lateral Lumbar Interbody Fusion
Locations

2376 Cypress Circle
Conway, SC 29526

Suite 300 – Orthopedics/Occupational & Hand Therapy
Patient Reviews
Videos